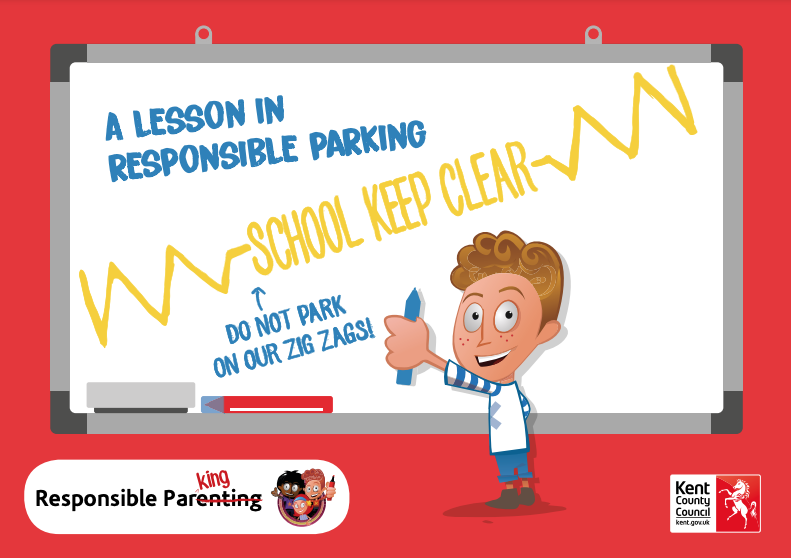 Welcome
KCC's award-winning Responsible Parking initiative is designed to help schools offer advice to encourage parents and other drivers, when on the "school run", to reconsider their journey options and take responsibility for parking in a safe and considerate manner.
The Responsible Parking website provides useful information and FREE resources to help you raise awareness and support, for example, with tackling potentially dangerous and inconsiderate parking in the vicinity of school entrances.
Resources from the catalogue can be used in a creative and joined-up approach, to encourage school staff, parents, carers, governors and – most importantly – students to work alongside their local civil enforcement officers and local Police Force in a partnership to make a safer, cleaner, healthier environment.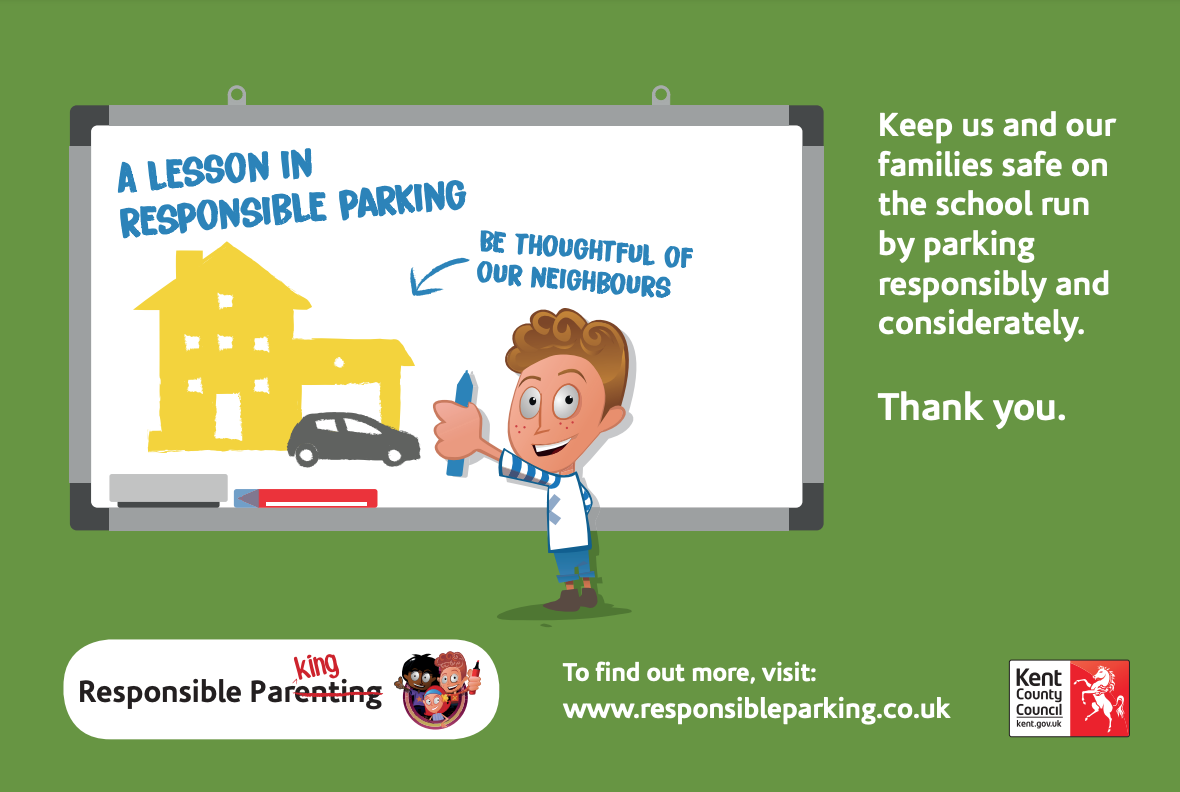 This website is for use by all Kent schools and academies; however, use of our Banner/Leaflet resources is most effective when combined with an up to date or well-maintained School Travel Plan on the Travel Plans for Schools (Jambusters) website*. You can find details of all banners and leaflets from our Resources Catalogue, some of which may be specific to your own initiative/ campaign to address the local parking issues blighting the roads outside of your school.  Use the contact email on that webpage site to request the resources you require.
*Signing up to the Travel Plans for Schools (Jambusters) website:
A member of the school/academy staff (the Travel Plan Coordinator) can register on the Travel Plans for Schools (Jambusters) website via this link, click on the 'register' tab near the top of the page, then enter details for the school/academy.